We suggest you to try using this plugin: Loco Translate. It can be used for changing default theme labels and messages either.
1) install the plugin;
2) go to Loco Translate -> Manage Translations and add a new language: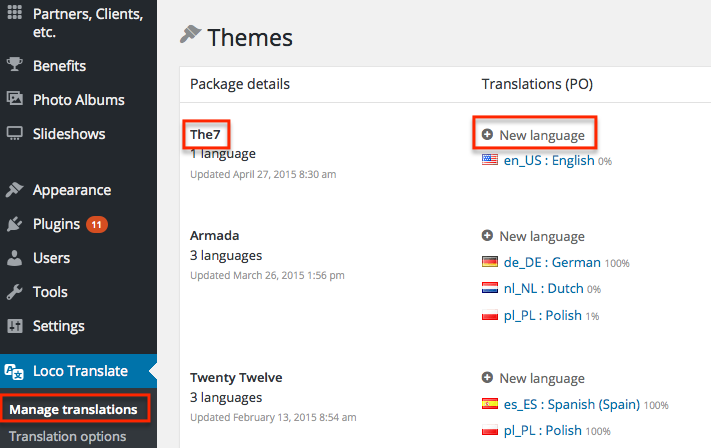 3) don't forget to save changes: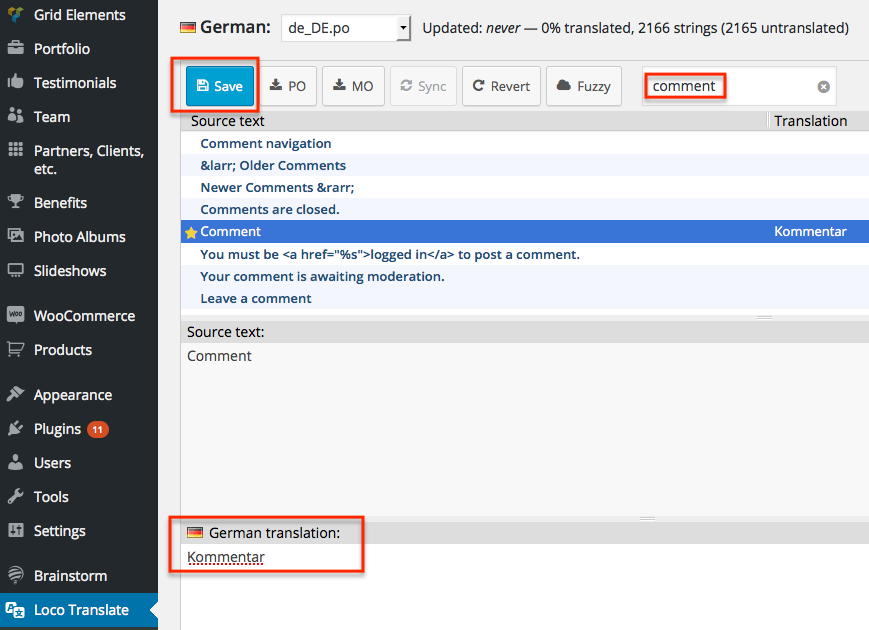 If the translation doesn't work or some words cannot be found, make sure that the site has only one copy of the theme installed and then press the 'Sync' button in the Loco Translation page.
It is really helpful!