Since new The7 V6 version, we have changed theme admin panel.
Now, Theme options menu is removed from admin sidebar, the one in the Top bar is still there.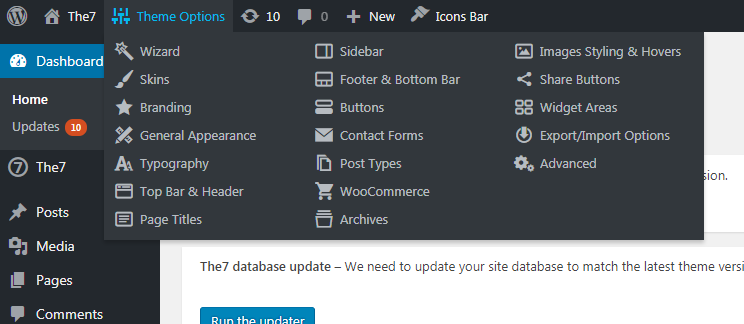 Since 6.0.1 theme version, you can bring back Theme options to the sidebar menu via The7->MyThe7 interface by enabling "Show theme options in sidebar" option.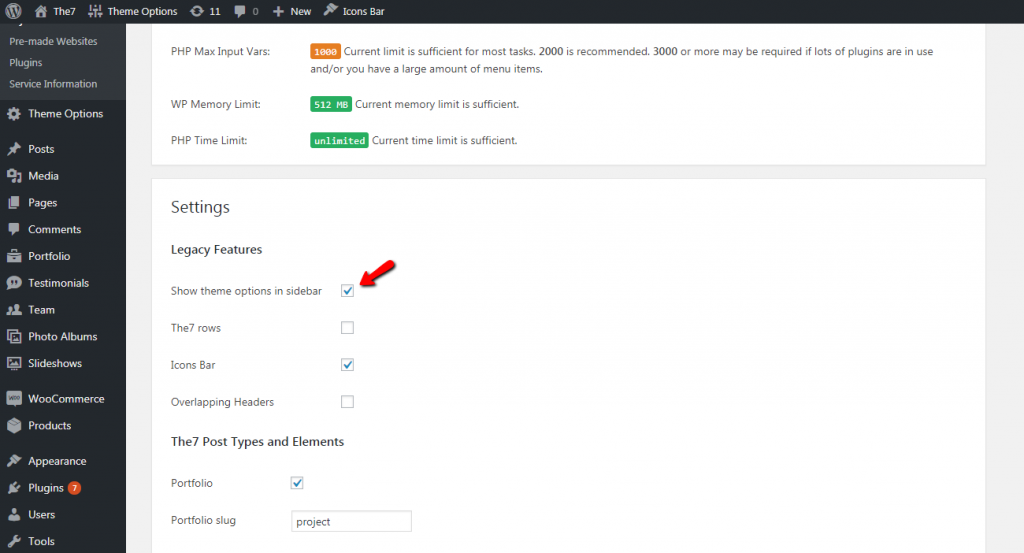 In V6 theme option editor is also available on the front-end, so we believe the ideal position is Topbar.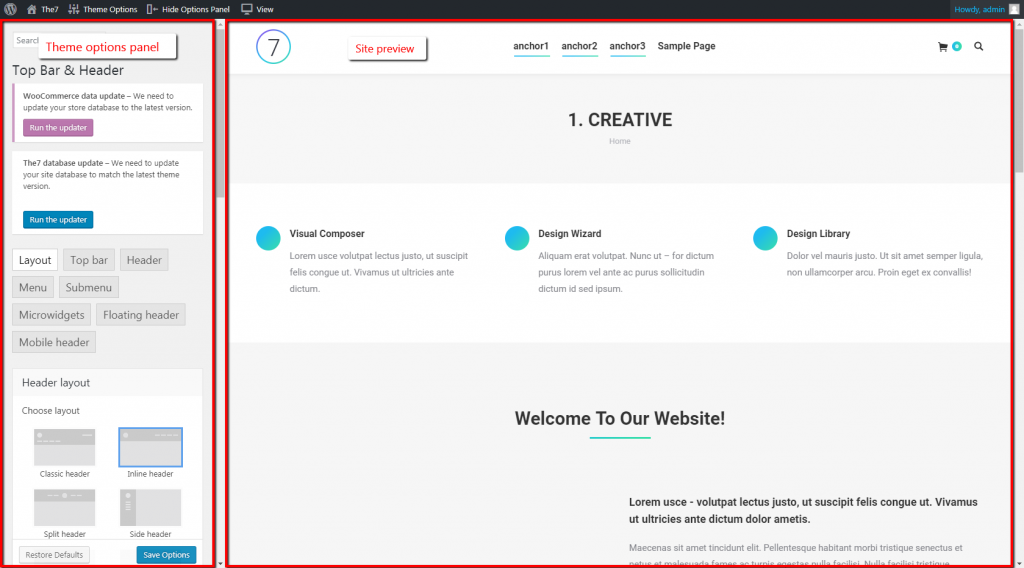 Please do not confuse – it's not the Customizer, but just front-end theme option editor. So there will be no unpredictable behavior with a site when your changes are rendered. Preview reloads only after you hit the "save options" button. So you can give it a try.
And if you are a fan of back-end editor, you can switch back anytime. It is as simple as navigation into any page of Theme Options, hovering Theme Options menu item and clicking the "Edit in back-end button".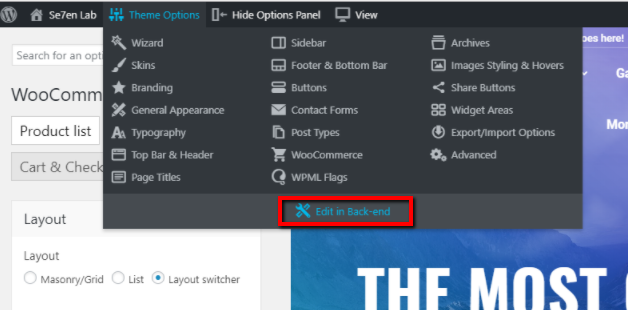 Make sure to clear your cache after updating theme.